Originally published by Randy Caparoso on July 16, 2018 at https://www.lodigrowers.com/varietal-focus-tempranillo/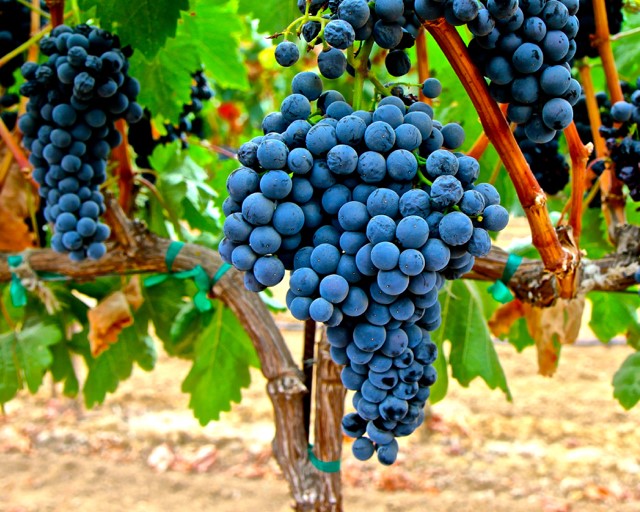 Tempranillo is known by over a dozen synonyms in its native country of Spain. In Portugal's Douro region, where it is used for Port, it is called Tinta Roriz. The name of the grape comes from the Spanish word temprano, for "early," in reference to the fact that Tempranillo ripens earlier than other red wine grapes in Spain.
While there is no specific mention of Tempranillo in records over 2,000 years old, we know that grape growing and winemaking in Spain dates back to the time of the Phoenicians, prior to 300 BC. There is also a 2,000-year old Roman mosaic depicting winemaking recently unearthed in Ribera del Duero, one of Spain's major Tempranillo regions. Tempranillo is closely associated with Spain's Rioja region, where the grape is often blended with Garnacha, Carignan (called Mazuelo in Rioja), and Graciano. Besides Rioja and Ribera del Duero, Tempranillo is a major red winegrape in Spain's Toro, Penedès, Navarra, Valdepeñas and La Mancha regions.
Tempranillo is now the third most widely planted grape in the world (after Cabernet Sauvignon and Merlot) – 88% of it grown in Spain. CA Crush District 11 Lodi produces 14.3% of California's Tempranillo by tons crushed (CDFA 2017 Crush Report).
Tempranillo was introduced to California by the 1880s, where it was originally known as Tinta Valdepeñas. It was listed as such among the varieties cultivated at the U.C. Davis Foothill Experiment Station in Jackson, Amador County, which was where Dr. Goheen "rediscovered" selections in 1963 (when the station was long abandoned). For most of the 20th century, California grape crush reports listed the grape as Valdepeñas, and it was considered a minor variety; primarily because most of it was planted in warmer regions of the Central Valley, where it produced nondescript wines, going into "jug" and fortified bottlings.
Modern day interest in Tempranillo in the U.S. began with plantings in Washington's Red Willow Vineyard (Yakima Valley) in 1993. In 1994, Earl Jones founded Umpqua Valley, Southern Oregon's Abacela estate for the specific reason of specializing in Tempranillo. Jones planted selections of the grape sourced from both the U.S. as well as Rioja in a region he observed to be in closer latitudinal alignment to the North of Spain, as well as having the warm summers and cool autumns approximating regions like Rioja and Ribera del Duero. Abacela's impact is such that there are now over 40 other producers of Tempranillo in Oregon alone. The winery's continuing work with the grape has also clearly demonstrated the grape's propensity towards longevity and complexity when accentuated by extended oak aging – something Spanish vintners discovered centuries ago.
In 1996, Markus Bokisch established Bokisch Ranches in Lodi. He felt that his first planting – Terra Alta Vineyard in Clements Hills, with its rocky, red clay-based Redding soil, rolling hills and Mediterranean Climate – was an ideal site for plant material that he sourced directly from Spain. Up until recently, Bokisch Tempranillos have been produced in a supple, moderately weighted style inviting immediate consumption; although they are currently experimenting withcuvées aged longer in wood, in keeping with classic styles of Spain, which seem to gain breadth and structure from oak tannin and oxidation. Today, Bokisch's FPS Clones 12 and 12.1 – referred to as Tinto Fino selections from Ribera del Duero – are also among the dozen or so selections of Tempranillo made available to other growers and vintners in the industry.