Originally published by Eliana Rudee on August 7, 2018 at https://www.breakingisraelnews.com/111884/unique-initiatives-israeli-wine-industry/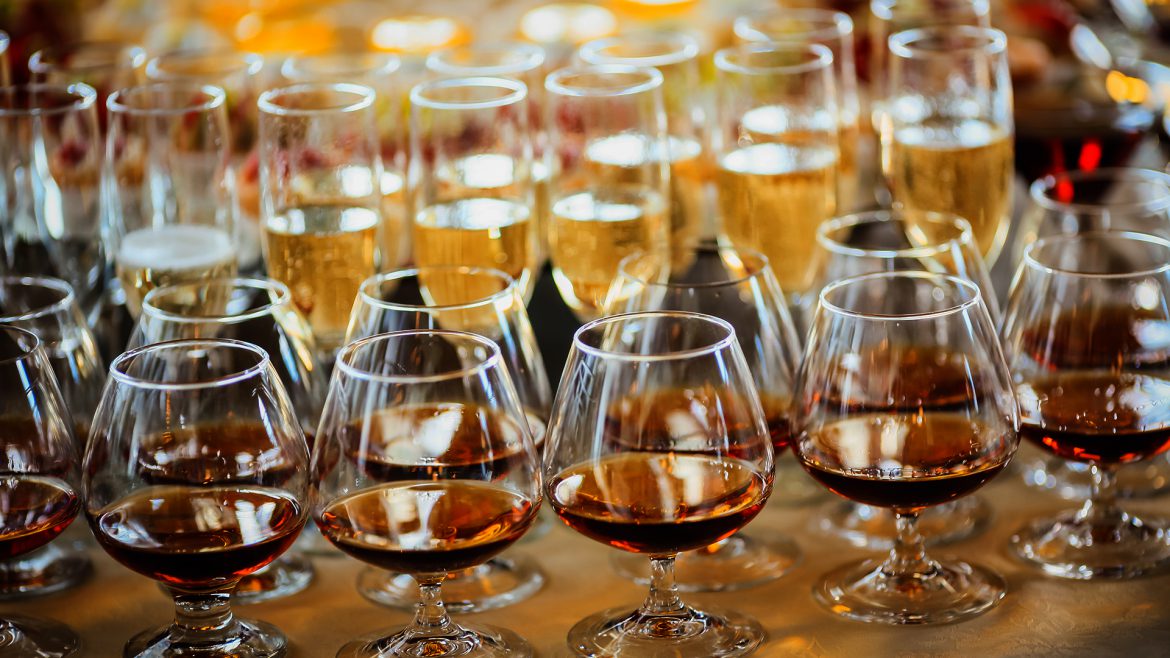 With the rise to prominence of Israeli wine in the last few decades, Israeli wineries have branded themselves through unique initiatives created at the nexus of the Start Up Nation and the ancient Jewish tradition of winemaking.
Each presented their wine to the public at the Jerusalem Wine Festival July 30-August 2, Golan Heights Winery, Galil Mountain Winery, Jerusalem Vineyards and Tulip Winery stand out as exceptional examples of Israeli wineries pioneering unique initiatives and branding.
Golan Heights and Galil Mountain Winery
Founded in 1983, Golan Heights Winery and its subsidiary Galil Mountain Winery began pioneering the environmentalist movement within the Israeli wine industry over the past year, with the first and only wineries with the 'Lodi Rules' for sustainable winegrowing, California's original sustainable viticulture program. The rigorous certification is third party accredited and audited and peer-reviewed by world renowned scientists, academics and environmental organizations, ensuring the implementation of viticulture practices that "balance environmental, social and economic goals." Standards include rules for sustainable practices in business management, human resources management, ecosystem management, soil management, water management and pest management.
"Sustainability is the belief in the importance of leaving for the next generation our resources – including land and wine – in as good or better condition than they are at the moment," Victor Shoenfeld, winemaker for Golan Heights Winery, told Breaking Israel News.
"I hope the vineyards we are planting will outlive me – and sustainability is a natural outgrowth of thinking long term about the quality of wine."
He explained, "When you damage the environment, it damages the authenticity of the wine. Israel, like many places in the world, has a problem with a vineyard virus called 'leaf roll.' Controlling that disease in the Israeli wine industry is the number one sustainability issue and up until a few years ago, there was no organic treatment for the bug."
According to Eyal Franco, the Sales and Marketing Manager at Galil Mountain Winery, Galil now uses chemical-damage-free cleaning materials to clean the equipment and property. They changed their air conditioner system to save electricity, built solar panels on the roof to save 50 percent more electricity, engineered natural corks that are better for the environment, as well as bottle protection devices that use less waste. They now provide wine on tap to restaurants to minimize waste, house sustainable art and music projects at their visitor's center – "something that talks to the people," Franco told Breaking Israel News. "Because not everyone can understand compost."
But for those who do, Franco tells them about their partnership with coffee company Nespresso, which sends its coffee as compost for the vineyards, which according to Franco, "makes the vineyards more healthy."
With environmental choices, "sometimes you save money, and sometimes you don't," maintained Franco, pointing out that environmentally friendly practices like installing LED lighting can be pricey. "But these efforts create a better economic and social environment for future generations, and for the wine."
Golan Heights and Galil Mountain Winery worked with Californian expert in vineyard sustainability, Clifford Ohmart, toward their certification in vineyard sustainability. Together, they developed a sustainable business plan, along with training and safety programs for employees, a water and soil management plan, viticulture management plan and documenting each for accountability.
"Now, as a part of our long-term sustainability philosophy, we are the only place to buy high quality disease free vines in Israel."
But according to Shoenfeld, they do not want to stop there. "Ninety-five percent of New Zealand wineries are certified sustainable. As a part of building the brand of Israeli wines, we see spreading sustainability and this certification program to the whole industry as an important step for the industry."
Shoenfeld is proud to be a winemaker in Israel. Winemaking is largely about research and development, which he says is part of Israel's DNA.
He continued, "Israel is a fascinating place to make wine – we are a tiny country but have the diversity of weather, geography, soils and topography like a huge country. We are getting more and more recognition in the world, and there is no reason not to cooperate with each other to continue this."
"The industry has been changing so much over the years – there has never been a more exciting time than now."
Franco agreed, saying, "We are just beginning in our sustainability efforts and we are not experts yet – we need more Israeli wineries to join us on this mission."
Jerusalem Vineyard Winery
Jerusalem Vineyard Winery is the only winery in Jerusalem, which according to CEO Erez Winner "is more than just a place, it's also a statement."
"When young Jewish families walk the land to grow grapes like our forefathers, that's something you can smell and taste in the final product," Winner told Breaking Israel News.
The winery's uniqueness lies in its goal of Jerusalem diplomacy – representing the city like ambassadors, said Winner. Part of this ambassadorship is to "make high quality products that show a good and positive face of Israel and Jerusalem."
The Jerusalem Vineyard Winery has a large variety of vineyards and grapes from all around the city, from the mountains of Har bracha, Elon Morei and Shilo, to Nevo Beitar and Beit Zait. "Like Jerusalem, a city of many faces that is old and new, our wine has many faces and also represents an industry that is both old and new," said Winner.
Indeed, archaeology has proven that Israeli wine varietals existed thousands of years ago, only to be reborn in modern times as prophesied in the Hebrew Bible.
"Jerusalem is the Kotel (Western Wall), it is the David Citadel, it is Mahane Yehuda, and it is the string bridge. It is old and it is new. It is religion and tradition, but also modern and Biblical," added Winner.  "That's how we try to build and describe our wines, making traditional wines and grape juice with unique new blends like our Merlot-Carignan-Shiraz."
Jerusalem Vineyard Winery's unique marketing includes wine labels according to the history and story of Jerusalem, with a series named after the streets of Jerusalem, neighborhoods and gates of the Old City – there is also a special label in honor of the reunification of Jerusalem. Recently, they opened a tasting room and visitor's center inside the Yemin Moshe windmill, built in 1857 by British Jewish banker and philanthropist Moses Montefiore, who devoted his life to promoting industry and health in the land of Israel.
Tulip Winery
Tulip Winery was one of the first social businesses in Israel and the first social winery in the world, combining a profitable, successful and high-end business with the value of social responsibility of contributing to a larger community.
Based in Israel's 'Village of Hope' in northern Israel, Tulip employs 40 members of the community – a kibbutz-style village for adults with special needs – integrating them into the winery and visitor's center.
According to Lital Roth, the Director of Customer Relations at Tulip Winery, "Tulip also helps fundraise for the village, spreading the message of equal opportunity and raising awareness of the importance of integration into the labor market for people with disabilities."
"Social contribution to the community, is a way of living and part of the organization's DNA," she told Breaking Israel News. "We show that you can create a high quality product with this contribution without lowering the quality of the product, a conscious capitalism."
Indeed, wine critics and consumers have chosen Tulip to be one of the best wineries in Israel.
According to Tulip Founder and CEO Roy Itzhaki, "The Quality helps the contribution to the community and likewise, the contribution to the community helps the community."
One could say the same thing about Israel's wineries that bring forth unique initiatives in the fields of environmentalism and diplomacy – at the same time that they have been facilitated by the burgeoning Israeli wine industry, so to do they act to the country's industry as a whole – one glass at a time.