By Randy Caparoso. See original story here.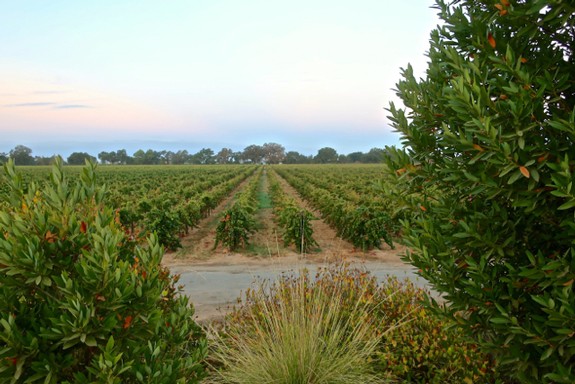 Lodi is known for its heritage Zinfandel and, increasingly, its huge diversity of grapes and wines (over 100 commercially grown varieties, by recent count). Where else in California can you say, for instance, you can find more brands of Albariño and Tempranillo than Chardonnay and Cabernet Sauvignon?
You can also think of the Lodi Viticultural Area's place in the American wine grape industry in the same way you think of Salinas Valley, which is often called the nation's "salad bowl." Salinas Valley doesn't grow all of the country's lettuce, spinach and broccoli, but it easily grows more of that than any other single agricultural region.
Lodi grows approximately 20% of California's wine grapes. Napa Valley, by comparison, grows less than 4%. So while many Americans think of Napa Valley when they think of "California wine," the vast majority of California wines that Americans actually drink come from Lodi. And when you consider the fact that California produces over 60% of all wine sold in the U.S. (including all imports and wines from the other 49 states), you can truly describe Lodi as "America's wine country."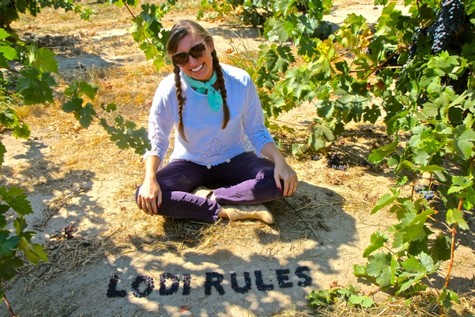 Yet there is still another extremely pertinent fact about the Lodi wine region, and that is this: It is also the leader in sustainable winegrowing, and has been ever since the Lodi Winegrape Commission – a mandatory group of all the wine grape growers in Lodi, a.k.a. California District 11, now numbering over 750 members – was established in 1991, and then immediately embarked upon a concerted effort to establish a certification process of grape growing that is environmentally and socially (meaning, benefitting people) responsible, while being economically viable (that is, sustaining businesses for the long term).
Out of this grew, starting in 2005, a third party certification process now called LODI RULES for Sustainable Winegrowing; and you can now find the Certified Green seal for LODI RULES grown wines on over 150 wines (and growing!).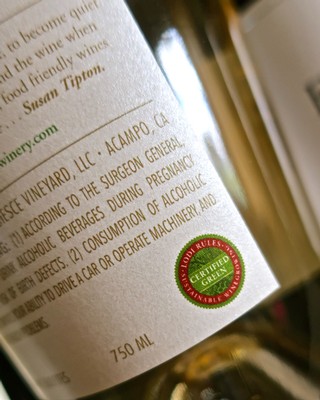 But wait, there's more: The impact of Lodi's sustainable winegrowing on the wine industry across the country has been so significant, it has not only spawned numerous other sustainable programs borrowing directly from Lodi's original blueprint, LODI RULES has grown to such an extent that nearly half of all LODI RULES certified vineyards aren't even located in Lodi. You can now find LODI RULES certified vineyards in 12 other California Crush districts – including parts of Sonoma County, Napa Valley, Lake County, San Francisco Bay, Monterey, San Luis Obispo, Yolo Countyand the Sierra Foothills.
As of yet, there are no LODI RULES certified vineyards in other states. But there is, as of 2018, 550 acres of LODI RULES certified wine grapes in the Galilee wine region of Israel!
Here is a graph showing that out of the 47,358 acres of wine grapes now certified by LODI RULES, 23,228 acres are located outside of Lodi/Crush District 11: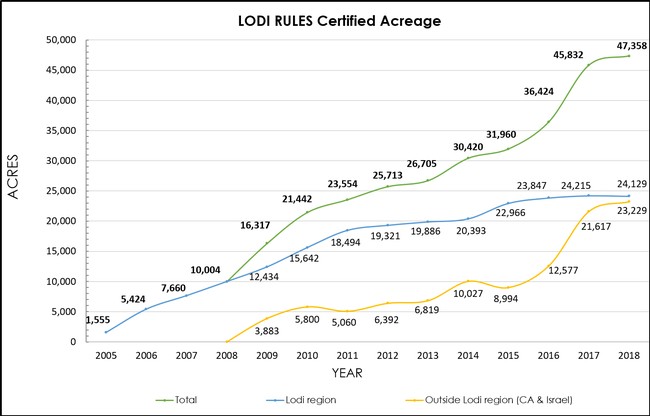 To encourage the growth of LODI RULES vineyards outside the Lodi AVA, the Lodi Winegrape Commission recently established a new seal for participating growers and wine bottles, identified as CALIFORNIA RULES for Sustainable Winegrowing. The requirements to qualify for this are exactly the same as for the LODI RULES seal. For a bottle to carry a CALIFORNIA RULES or LODI RULES Certified Green seal, a minimum of 85% of the wine (guaranteed by a Certification Mark License Agreement) must come from certified sustainable grapes.
Wineries do not pay a fee for the use of these Certified Green seals, but the practice helps encourage farmers to participate in this sustainable winegrowing program. Since 2010, more than $9.5 million in bonuses have been paid to LODI RULES or CALIFORNIA RULES farmers, giving further impetus to this progressive movement.